Understanding and Caring for a Person with Dementia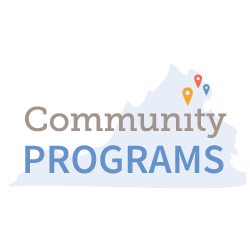 This class will discuss the different types of dementia, common behaviors, reasons for troubling behaviors, and corresponding strategies to help you communicate more effectively.
This program will be presented at St. Mark's Lutheran Church. Please RSVP to 703-981-1404 or dinzee7@gmail.com.
Presenter:
Lindsey Vajpyei, Director of Education and Outreach
Lindsey has dedicated her career to working with older adults who live with dementia and their caregivers. She enjoyed her time as an activity director in long-term care for nearly a decade, and she also served as Programs & Services Manager for the Alzheimer's Association. She currently holds an Activity Director Certification with specialization in Memory Care, essentiALZ Dementia Advanced Care certification, and a Master Trainer certification with the Best Friends Approach to Dementia Care. Lindsey is passionate about quality dementia care from professionals, support and education for care partners, and assisting those with dementia to retain a sense of self and purpose throughout every stage of the disease.
Upcoming Events
"Just hearing the name IMCC makes me smile."