Caregiver Support: Resources to Guide You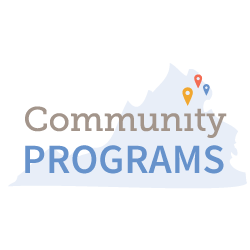 Senior Services of Alexandria presents a 2019-2020 Speaker Series Program - Caregiver Support: Resources to Guide You. Program highlights include: innovations in caregiving, home care options, specialized memory care programs, and Dementia Friendly Alexandria. This Workshop is for caregivers to get the support they need to care for themselves as well as their loved ones. Participants will hear the importance of making a plan, the various options available for health care and long-term support as well as support for the caregiver.
This program is provided free of charge. Registration and refreshments will begin at 9:30 am. Presenting organizations include: Lindsay Institute for Innovations in Caregiving, Synergy HomeCare, Insight Memory Care Center, and PRS CareRing.
Please RSVP online (link below), or by calling 703-836-4414 ext. 110.
Upcoming Events
"Just hearing the name IMCC makes me smile."