Virtual Classes for Caregivers: Life Story and Individual Activities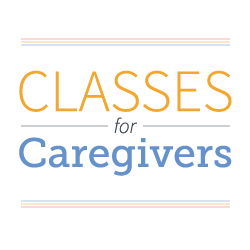 Join us for this virtual four-part series on the Best Friends Approach to Dementia Care!
Best Friends is a person-centered, compassionate dementia care approach grounded in the understanding that relationships are supremely important in dementia care and that participants require the essential elements of friendship: respect, empathy, support, trust, and humor. With Best Friends, the focus is on the individual—the person's rights, history, and relationships with all care partners. We find that this philosophy improves the quality of life for our participants and caregivers!
Sessions include:
March 19: Redefining Relationships in Dementia Care
March 24: Using KNACK in Caregiving
March 26: Recipe for the Life Story for Individualized Activities
March 31: A Fresh Look at Communication
All classes are from 1:00-2:00pm, and caregivers are invited to attend any or all of the sessions. Please register for each session you are interested in attending, and you will receive log-in instructions for that session.
Upcoming Events
"Just hearing the name IMCC makes me smile."