Virtual Classes for Caregivers: Normal Aging vs. Dementia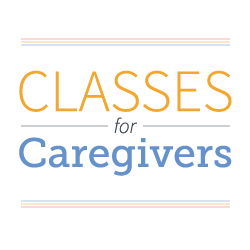 Join us for this virtual four-part series as we Demystify Dementia! Throughout this series, learn the nuts and bolts of caregiving for someone with dementia, including distinguishing different types, path of progression, communication techniques, dealing with troubling behaviors, and engaging the person with dementia.
Sessions include:
April 9: Normal Aging vs. Dementia
April 16: Diagnosis Dementia - Now What?
April 23: Understanding Communication and Behavior Changes
April 30: Person-Centered Care at Home
All classes are held on Thursdays from 7:00-8:00pm, and caregivers are invited to attend any or all of the sessions. Please register for each session you are interested in attending, and you will receive log-in instructions for that session.
Upcoming Events
"Just hearing the name IMCC makes me smile."