How Will We Pay for Care: Financial Considerations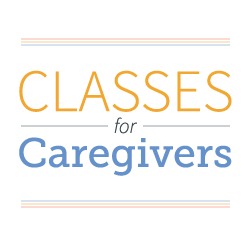 The financial costs of long term care and long term caregiving are enormous. Explore some of your options for this important aspect of caregiving.
This program will now be held virtually. Log-in information will be sent to registrants prior to the class!
This program is a part of our ongoing Classes for Caregivers series. All sessions are FREE, and held the third Wednesday of each month from 1:00 to 3:00 pm.
Presenter:
Sarah Mouser, CFP®, CTS™, CES™, is the Director of Financial Planning at Cassaday & Company, Inc. and has been with the firm since 2014. As a Certified Financial Planner™ (CFP®), Sarah works directly with the firm's financial advisory team to develop comprehensive strategies to help meet clients' individualized planning needs and deliver integrated and holistic advice. While Sarah works with our clients in all aspects of their financial plan, she specializes in helping with estate and legacy planning, tax management, education planning strategies, and proactive planning on the topics of aging and dementia. She also manages the training and development of Cassaday & Company, Inc.'s future generation of financial planners.
Upcoming Events
"Just hearing the name IMCC makes me smile."