Professional Training: Equipping Caregivers of People with Dementia with Tools to Thrive While Sheltering in Place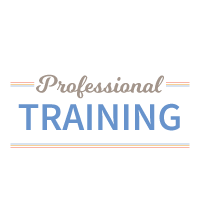 This training will give professionals the tools to help families living with dementia thrive at home during stay-at-home orders. We'll be discussing the challenges that families face caring for a loved one with dementia at home, a strategy to help the person with dementia feel more content and safe at home, ways to encourage family caregivers to engage their loved one in meaningful activity, and share support opportunities for family caregivers who may be experiencing isolation. Together, we will equip families to thrive during this extended period at home!
After registering, you will receive a confirmation email containing information about joining the webinar. Certificates of completion will be sent following this online training. This webinar is brought to you by Arden Courts of Fair Oaks and Arden Courts of Annandale.
Upcoming Events
"Just hearing the name IMCC makes me smile."