Enhancing Communication with your Loved One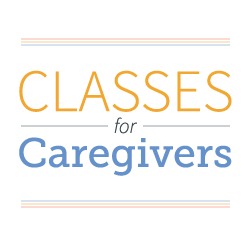 Communication is more than just talking and listening – it's also about sending and receiving messages through attitude, tone of voice, facial expressions and body language. As people with dementia progress in their journey and the ability to use words is lost, family caregivers need new ways to connect. Join us to explore how communication takes place when someone has dementia, learn to decode the verbal and behavioral messages delivered by someone with dementia, and identify strategies to help you connect and communicate at each stage of the disease.
This program will now be held virtually. Log-in information will be sent to registrants prior to the class!
This program is a part of our ongoing Classes for Caregivers series. All sessions are FREE, and held the third Wednesday of each month from 1:00 to 3:00 pm.
Presenter:
Daniel Cronin, MS, is the Manager of Programs and Services for the Alzheimer's Association, National Capital Area Chapter. In his role, he is accountable for the delivery of multiple educational programs throughout Northern Virginia as part of an initiative to create greater awareness of Alzheimer's and Dementia related topics.
Upcoming Events
"Just hearing the name IMCC makes me smile."