Dementia Friendly Fairfax: Recognizing Caregiver Burnout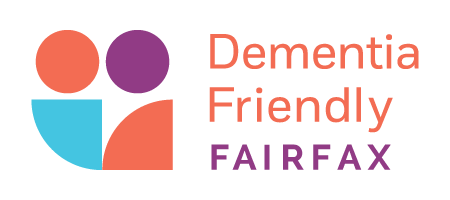 This presentation will help you understand causes of caregiver stress, symptoms of caregiver burnout, strategies to prevent caregiver burnout, and identify resources to help caregivers.
This webinar is a part of a series from Dementia Friendly Fairfax to support our caregivers, neighbors, and community. Sessions include:
May 29: Become a Dementia Friend
June 5: Tips for Families when Caregiving at Home
June 12: Concerned About Your Forgetful Neighbor?
June 19: Recognizing Caregiver Burnout
You can register for any sessions of interest, and log-in instructions will be emailed to you!
About Dementia Friendly Fairfax
Dementia Friendly America is an initiative to bring awareness of and support for those who are living with dementia and their caregivers. Dementia Friendly Fairfax envisions our community as a place where people living with dementia and their care partners will be able to engage in a variety of activities, be supported in the highest quality of life, and can live independently for as long as possible.
Dementia Friendly Fairfax initiative started in July 2019 through a partnership with Goodwin House Bailey's Crossroads and Insight Memory Care Center. The Fairfax Area Commission on Aging and Fairfax Area Agency on Aging support Dementia Friendly Fairfax. The Commission on Aging has included Dementia Friendly Fairfax initiative in the new SHAPE Plan (formerly 50+ plan).
The long-term goal is to have the action team(s) to include members from each magisterial district within Fairfax County (Dranesville, Hunter Mill, Sully, Providence, Mason, Braddock, Springfield, Lee and Mount Vernon) as well as the City of Fairfax and City of Falls Church.
Upcoming Events
"Just hearing the name IMCC makes me smile."