Caregiver's Guide to Understanding Care Options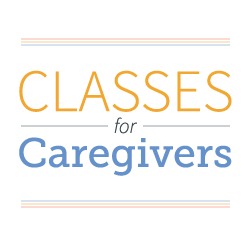 Dementia care is not one size fits all. Each person, each stage, and each family are unique. Come and learn about multiple care options to plan and evaluate what is right for your family.
This class will be held virtually. Log-in information will be sent to registrants prior to the class. This program is a part of our ongoing Classes for Caregivers series. All sessions are FREE, and held the third Wednesday of each month from 1:00 to 3:00 pm.
Presenters
Nancy Fagan, ElderTree Care Management Services
Nancy Fagan, CMC, is the Executive Director of ElderTree Care Management Services. She has been with the company since 2014. A certified care manager with the Aging Life Care Association, Nancy has over 25 years of long-term care business experience spanning every aspect of aging services including advocacy, research, facilities management and accreditation.
Tippi Geron, ElderTree Care Management Services
Tippi Geron, MS OTR/L, is an occupational therapist (OT) who partners with individuals, families, and communities to help facilitate ways to live and work as independently and as holistically as possible in a manner that meets their needs and supports their vision. She has researched, pioneered, and delivered real-life skills and strategy workshops for navigating the uncertainties of dementia and has co-developed a fall prevention program in the Northern Virginia area.
Upcoming Events
"Just hearing the name IMCC makes me smile."