End of Life Considerations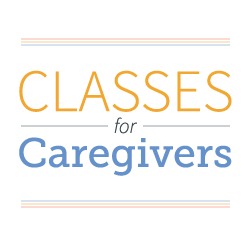 As the end of life approaches, it is a difficult time to deal with the emotions, while still coordinating care for a loved one. Come learn about the various aspects and benefits of palliative care and hospice.
This class will be held virtually. Log-in information will be sent to registrants prior to the class. This program is a part of our ongoing Classes for Caregivers series. All sessions are FREE, and held the third Wednesday of each month from 1:00 to 3:00 pm.
Presenters
Melissa McClean, MSN, ANP-BC, ACHPN is medical director of community based palliative care (CBPC) at Capital Caring Health. In her role, she focuses on the delivery of CBPC to increase hospice utilization and ensure a quality patient and family experience. She has provided care to individuals facing advanced illness with Capital Caring Health for over 9 years.
Jason Parsons serves as Capital Caring's Vice President of Public Affairs and Philanthropy. In addition to overseeing Capital Caring Health's corporate and foundation giving and philanthropic partnerships, Jason also leads various aspects of Capital Caring Health's relationships with local and state elected leaders, trade associations, civic organizations, business groups, advocacy organizations and work with other stakeholders to build support for Capital Caring Health's mission of providing patients and families with advanced illness care of the highest quality.
Emily J. Wild, MSW, MBA, is a social worker with Capital Caring Health in the region of Fredericksburg, VA. With 15 years of experience across multiple care settings including home care, hospice, acute care hospitals and skilled nursing facilities, Emily has provided counseling, resource education and extensive care coordination for the chronically and terminally ill. A two- time presenter with the Social Work Hospice & Palliative Care Network, Emily has a passion for providing hospice care with special interests in quality assurance, education and program management.
Upcoming Events
"Just hearing the name IMCC makes me smile."