Normal Aging vs. Dementia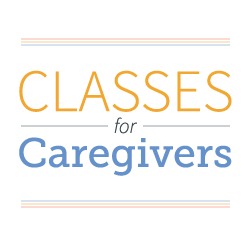 Join us for a discussion on changes that occur with age, warning signs of a memory problem, and what to do if someone you love is experiencing symptoms of dementia.
This class will be held virtually. Log-in information will be sent to registrants prior to the class. This program is a part of our ongoing Classes for Caregivers series. All sessions are FREE, and held the second Wednesday of each month from 1:00 to 3:00 pm.
Presenter
Dr. Alec A. Lebedun, Ph.D. is a clinical neuropsychologist who is licensed in Virginia. He attained his Doctoral Degree in psychology from Northwestern University in 1987. He completed his internship at Cook County Hospital in Chicago, IL. in 1987 and practiced for three years in the Air Force as a general psychologist. In 1990 he participated in a postdoctoral fellowship in neuropsychology and rehabilitation psychology in a program with Boston University. He currently is practicing as an independent clinician, with a significant percentage of his practice devoted to the assessment and treatment of brain injured and elderly clients both as outpatients and in inpatient/residential settings.
Upcoming Events
"Just hearing the name IMCC makes me smile."