You Can't Do This Alone: Building a Care Team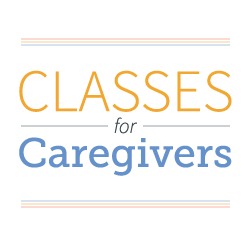 Dementia care is not one size fits all. Join us to discuss how to build a care team, who should be part of the team, and ways that the team can provide care and support to you and your loved one now and in the future.
This class will be held virtually. Log-in information will be sent to registrants prior to the class. This program is a part of our ongoing Classes for Caregivers series. All sessions are FREE, and held the second Wednesday of each month from 1:00 to 3:00 pm.
Presenter
Heather Suri, BSN RN CMC
Heather is a Registered Nurse over 20 years of experience primarily in geriatrics and hospice. She holds a Bachelors in Nursing from Western Governors University and is certified as a Care Manager through NACCM. Heather is a member of the Aging Life Care Association at the Advanced Professional level and serves as the Board President of the Mid-Atlantic Chapter of ALCA. She shares her expertise through subject matter expert work, content development for senior serving organizations and guest lecturing at universities in the Washington DC Metro area.
Upcoming Events
"Just hearing the name IMCC makes me smile."