Are They Doing That on Purpose: Understanding Behavior Change in Dementia - CEs available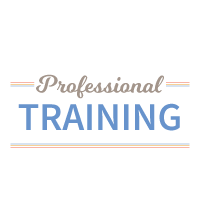 For those living with dementia, changes in communication ability and behavioral symptoms are common. This course will identify common communication changes, behavioral and psychological symptoms of dementia, discuss behavior as a form of communication, and explain triggers for behavior changes. We'll use case studies and your detective skills to apply the 6 W's strategy for understanding and responding to challenging behavioral symptoms in dementia.
At the conclusion of this program, participants will be able to:
• Discuss how communication abilities change for the person living with dementia
• Describe how abnormal brain changes can affect a person living with dementia's behavior
• Identify 7 common behavioral and psychological symptoms of dementia
• Explain 8 common triggers for behavioral symptoms
• Apply the 6 W's to understand and respond to behavioral symptoms
This course will be presented by Lindsey Vajpeyi, ADC/MC, BF-CMT, CDP, CADDCT, Director of Education & Outreach, Insight Memory Care Center.
Details
This course is free, and will be offered virtually. Please RSVP to Karen Carter, below.
Continuing Education Credits
Insight Memory Care Center is a Certified Sponsor of professional continuing education with the National Council of Certified Dementia Practitioners and International Council of Certified Dementia Practitioners for members holding certifications as CDP, CDCM, and CADDCT. Class participants will be eligible to receive up to 2 CEs. A certificate of participation will be provided to all participants. It is the participant's responsibility to check with their certifying or licensing body to verify that this class will meet their CE requirements. If you have questions about continuing education please email lindsey.vajpeyi@insightmcc.org or call 703-270-0043.
Upcoming Events
"Just hearing the name IMCC makes me smile."