Caregiver's Guide to Understanding Care Options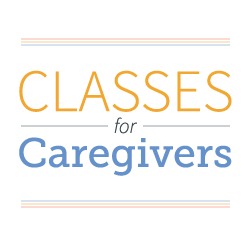 Dementia care is not one size fits all. Each person, each stage, and each family is unique. Come and learn about multiple care options to plan and evaluate what is right for your family.
This class will be held virtually. Log-in information will be sent to registrants prior to the class. This program is a part of our ongoing Classes for Caregivers series. All sessions are FREE, and held the second Wednesday of each month from 1:00 to 3:00 pm.
Presenter
Vanessa Bishop, Founder, Elder Care Consultants
Vanessa Rosengart Bishop founded Elder Care Consultants, Inc. in 2001 as an interdisciplinary team that provides care management for the aging and disabled populations in Northern Virginia, Maryland, and Washington, DC.
Vanessa has specialized in Aging Life Care Management Services since 1998. She was interviewed as a subject matter expert for the New York Times article, "Deciding Care for Elderly Patients in Declining Health" because of her expertise in Aging Life Care Management and in the field of Social Work.
Her areas of practice include care and case management, crisis intervention, advocacy, counseling, consultation, education, placement and the assessment of mental and functional capacity. Her knowledge and experience base is constantly updated by active practice and involvement in her areas of concentration and specialties.
Upcoming Events
"Just hearing the name IMCC makes me smile."