How Will We Pay for Care: Financial Considerations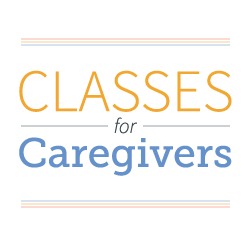 The financial costs of long term care and long term caregiving are enormous. Explore some of your options for this important aspect of caregiving.
This class will be held virtually. Log-in information will be sent to registrants prior to the class. This program is a part of our ongoing Classes for Caregivers series. All sessions are FREE, and held the second Wednesday of each month from 1:00 to 3:00 pm.
Presenter
Heidi L. Garvis, BS, CMC, CDCS
Heidi, co-owner of Caring Considerations, has a degree in Human Services and has been working with older adults and their families since 2006. She has helped hundreds of families plan for care in various senior housing communities and aging-in-place environments. She is an Advanced Professional Member of the Aging Life Care™ Association and a Certified Dementia Care Specialist (CDCS).
Upcoming Events
"Just hearing the name IMCC makes me smile."