Understanding Palliative Care and Hospice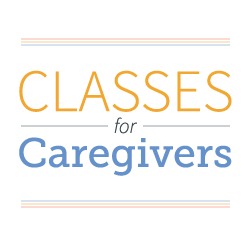 As the end of life approaches, it is a difficult time to deal with the emotions, while still coordinating care for a loved one. Come learn about the various aspects and benefits of palliative care and hospice.
This class will be held virtually. Log-in information will be sent to registrants prior to the class. This program is a part of our ongoing Classes for Caregivers series. All sessions are FREE, and held the second Wednesday of each month from 1:00 to 3:00 pm.
Presenter
Corie Bacher, M.A., Capital Caring Health
In her role as Director of Community Relations, Corie leads CCH's efforts in raising community awareness and providing education and resources about the benefits of hospice and advanced illness care – especially in those areas that are underserved and under-represented.
Upcoming Events
"Just hearing the name IMCC makes me smile."