Caregiving: An Emotional Rollercoaster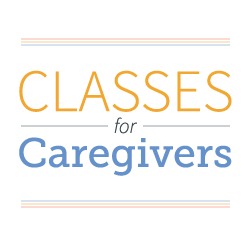 The caregiving journey will have you experiencing many highs and lows. We'll discuss the variety of emotions that are often felt by caregivers and tips on going along for the ride.
This class will be held virtually. Log-in information will be sent to registrants prior to the class. This program is a part of our ongoing Classes for Caregivers series. All sessions are FREE, and held the second Wednesday of each month from 1:00 to 3:00 pm.
Presenter
Mike Ridge, MSW, LCSW
Mike brings a multifaceted approach to his work as a grief counselor. As a young man, he left film school in New York to become an award-winning television news photographer, whose work took him from the White House to the depths of human suffering. He later graduated from an HBCU, then worked as a broadcast writer and producer. After volunteering with Capital Caring he returned to university for his MSW, becoming first a hospice social worker and now a grief counselor. He is particularly interested in alcoholism & addiction and the effects of trauma. He sees grief as a reflection of love and the most transformational of human experiences.
Upcoming Events
"Just hearing the name IMCC makes me smile."