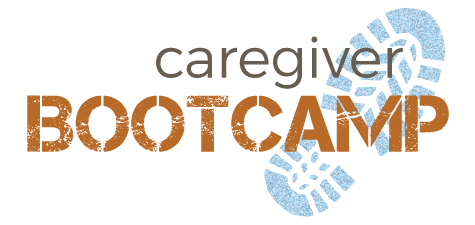 Join IMCC for a free, special morning training event covering many essential caregiving topics! For the Spring 2022 session, we'll be going beyond the diagnosis to aging-in-place, as we learn more about living well with dementia.
We know it can be hard as a busy caregiver to find all the information you need to best care for your loved one with dementia. Insight offers the Caregiver Bootcamp to help you learn more about essential caregiving topics, all in one place! Come and learn from experts in their fields and gain knowledge on the basics you need to know as a caregiver.
Schedule
9:15-10:25 | Beyond Alzheimer's: Understanding the Dementias
Chiadi Onyike, M.B.B.S., M.D., Johns Hopkins Medicine
While Alzheimer's disease is the most well-known, the dementia umbrella encompasses hundreds of different diagnoses. In fact, up to 20 percent of middle-aged patients who seek help have some form of frontotemporal dementia (FTD), often wrongly diagnosed as Alzheimer's. Dr. Chiadi Onyike aims to increase awareness of the dementias, and will share how these disorders differ and can present differently for each individual.
10:30-11:25 | 8 steps to take after diagnosis
Lindsey Vajpeyi, ADC/MC, BF-CMT, CDP, CADDCT, Insight Memory Care Center
Receiving a diagnosis of dementia - or having a loved one diagnosed - can cause a range of emotions, from shock to relief. But what happens next? We will discuss next steps and actionable items for you, your family, and support team to consider as you begin to navigate your journey.
11:30-12:25 | Making the most of technology
Make technology work for you and help your loved one at home! From digitizing medical records, to tracking daily plans, and ensuring your loved one stays connected, learn more from PicnicHealth, Zelar Health mobile app, Raz Memory Cell Phone, and Memory Lane TV.
Many thanks to our event sponsor, PicnicHealth!
Upcoming Events
"Just hearing the name IMCC makes me smile."