Holiday Caregiver Bootcamp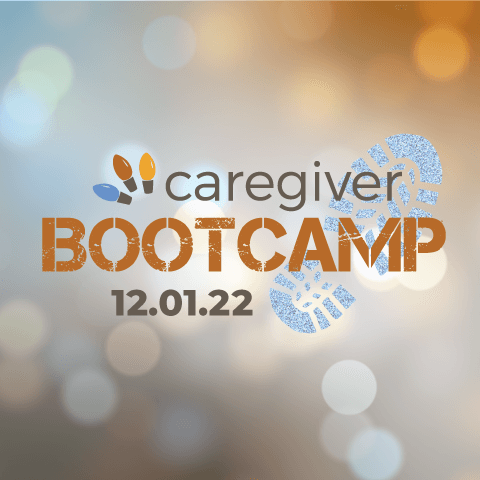 In-Person in Sterling!
Join IMCC for a free, special holiday session of the caregiver bootcamp! This session will be focused on making the holidays enjoyable for everyone - starting today!
We know it can be hard as a busy caregiver to find all the information you need to best care for your loved one with dementia. Insight offers the Caregiver Bootcamp to help you learn more about essential caregiving topics, all in one place! Come and learn from experts in their fields and gain knowledge on the basics you need to know as a caregiver.
Schedule
1:15-2:00 | Tips for the Holidays
Make the holidays more enjoyable for everyone!
Holidays can be challenging for families affected by MCI and dementia. We will learn some practical ways to make the holidays easier and more enjoyable for everyone - beginning today!
2:20-2:55 | Share the Holiday Cheer!
Let's enjoy the holiday season together!
We can enjoy the holidays together - starting now! We'll enjoy a break to sing a few familiar carols, enjoy some holiday treats, and even spread the holiday cheer as we wrap some presents for Angel Tree as a community service project.
3:00-4:00 | Relieve the Holiday Stress
Purposeful gifts for your loved ones
The holidays are a time for joy and celebration, however, they can also bring unwanted stress. Join us for some tips and examples of purposeful gifts for your loved ones that can relieve some of that last minute holiday stress.
Many thanks to our event sponsor, Caring Considerations!
 
Upcoming Events
"Just hearing the name IMCC makes me smile."