Author Spotlight: HOPE for the Alzheimer's Journey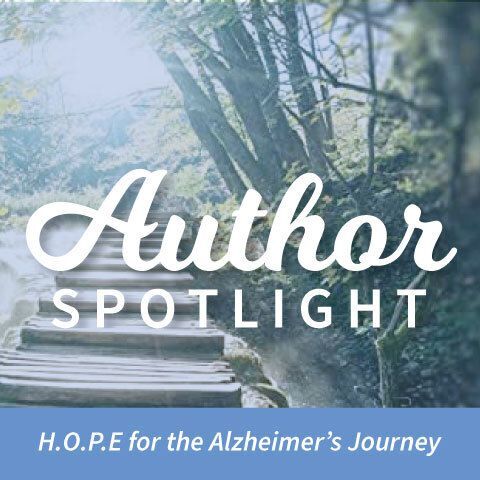 AARP Virginia and Insight Memory Care Center present this Author Spotlight with Carol B. Amos, author of H.O.P.E. for the Alzheimer's Journey. Join us for this free, open discussion and leave feeling more equipped for your own dementia journey!
About the Book
H.O.P.E. for the Alzheimer's Journey equips Alzheimer's caregivers with knowledge, tools, and advice for their difficult road ahead. The concepts are conveyed in an open, honest, and creative manner using original family email communications from Carol's own journey. H.O.P.E. for the Alzheimer's Journey encourages caregivers to take care of themselves and provides inspiration for a less stressful, more rewarding journey!
About the Author
Carol B. Amos started her Alzheimer's journey when her mother started having memory problems. Carol is a CARES Dementia Specialist and is Alzheimer's Association essentiALZ Plus certified. She was the winner of the 2012 "Your Favorite Memory" essay contest sponsored by the Delaware Valley Alzheimer's Association. She has a passion to share her knowledge and make the journey for Alzheimer's caregivers less stressful and more rewarding.
Location
This hybrid session will be offered in-person at Chantilly Heights Memory Care and online for virtual participation. Please select your preferred option when registering.
In-Person
Chantilly Heights Memory Care (formerly Arbor Terrace Fairfax)
3925 Downs Drive
Chantilly, VA 20151
Virtual
Virtual attendees will be emailed directions to log-in just before the event.
Upcoming Events
"Just hearing the name IMCC makes me smile."