Kensington Reston Aphasia Memory Cafe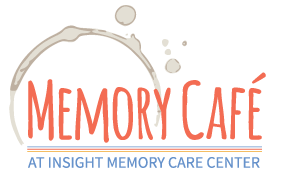 The Kensington Reston Aphasia Memory Cafe is a monthly social gathering for caregivers & loved ones with progressive aphasia and mild memory loss.
Deepen connections with your loved one and build new support networks in a safe, supportive and engaging environment. The Kensington Reston is partnering with Insight Memory Care Center to host Memory Café, a monthly engagement program of activities, recreation, peer support and socialization for individuals showing early signs of memory loss and progressive aphasia and their caregivers. Every gathering is geared toward keeping the mind active during the early stages of progressive aphasia and improving communication and connection between caregivers and loved ones to the greatest degree possible.
Upcoming Events
"Just hearing the name IMCC makes me smile."