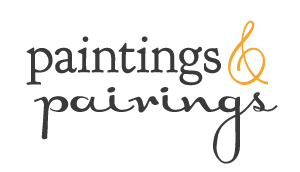 Thursday, October 15, 2020
6:30 to 7:30 pm
 

Our ninth annual Paintings & Pairings event is going virtual!
While we'll miss seeing you in person, our upmost priority is everyone's health and safety. But it doesn't mean we'll miss out on the fun!
Bid on fabulous art
and auction items

Suggested wine and
hors d'oeuvres pairings

Interactive networking
at tables with guests

Excellence in Memory
Care Awards

Win a raffle prize or
mystery box item!
The virtual event will feature interactive networking, suggested hors d'oeuvres and wine pairings, an online auction, and the Excellence in Memory Care Award. Enjoy the best parts of Paintings & Pairings - networking with Insight friends, getting the last bid on that perfect auction item, and supporting our mission - all from the comfort of your living room!
Most of all, celebrate the care, support, and education Insight Memory Care Center provides to thousands of individuals affected by Alzheimer's disease and other memory impairments in our community. Together we make a difference!
Highlights of the Evening
6:30 | Networking
Catch up with Insight friends and bid on your favorite auction items – just like you would in-person but without the traffic to get there!
7:00 | Formal Program
Hear from Insight leadership, families we serve, and other special guests about the difference you're making for those living with dementia. We'll announce the winners of our (two!) awards, and win a prize yourself!
7:30 | Last Call
Time to wrap up conversations and get your last bids in!

Online Auction
A fantastic auction is always a highlight of the event, and will be no exception this year. With the event being virtual, we're even spreading out the fun! The auction will go live a week before the event. We'll have some familiar favorites along with new items for the auction this year, so get your bids ready!
Ticket holders will have exclusive access to the auction when it first opens. Get your tickets today so you're able to take advantage of the Buy It Now option to snatch up vacation homes, holiday gifts, and many returning favorite items!
Excellence in Memory Care Awards
Insight Memory Care Center's Excellence in Memory Care award recognizes programs and services that are models of excellence and positively impacting memory care in our community. We will be recognizing the winner of our fifth annual award at this year's event. View our previous award winners.
We've added a new award this year! At this year's event, we will also be presenting a special COVID-19 Care Response Award. So many have gone above and beyond to serve our community during this time, and we want to recognize your efforts in providing quality care during the pandemic.
Get your tickets to join us on October 15th to find out who will win this year's awards!
About the Event
Paintings & Pairings began in 2012 as a smaller gathering of Insight supporters who came together to enjoy the creative pursuits of our day center participants. Our art therapy program had just begun, and we saw the event as a wonderful way to highlight our participant's talents. All of the paintings were for sale, along with a few tempting raffle item packages. And of course, what would an evening be without a little food or drink? We welcomed our guests with delicious hors d'oeuvres that were paired with chef recommended wine selections for an extra treat. And thus Paintings & Pairings was born, as we celebrated Insight through art and wine.
The event has grown each year, from 100 attendees in 2012 to nearly 400 last year! With all the growth, you'll still see many of the original elements included in the event each year. Paintings include participant artwork, along with the works of local artists who are connected to our center and our cause. We have also expanded the raffle into a full silent and live auction, providing even more fun – and friendly competition! – during the evening. Pairings still welcome you, albeit in a much different way this year. We will be sharing fantastic hors d'oeuvres recipes and wine pairings leading up to the event; gather your ingredients to make the night of, or celebrate with us weekly as we count down to October 15th!
Even with the event being held virtually this year, what hasn't changed is that all the proceeds from the event ensure families and our community are getting the support and care they need when faced with a dementia diagnosis. Thank you to so many that have celebrated with us from the beginning and we welcome those attending Paintings & Pairings for the first time this year!
Many Thanks to our Sponsors
as of September 10, 2020
 
DIAMOND
GOLD
SILVER
Care With Love  |   Great Falls Assisted Living  |  Independent You, Senior Services  |  Old Dominion Home Care  |  Sourcebook Guide to Retirement Living
BRONZE
AARP  |  Allegiance House Calls  |  Bernstein  |  BrightStar Care of Fairfax  |  Chesterbrook Residences  |  Cucinelli Geiger, PC  |  Home Care Assistance  |  Insight Board of Directors  |  Lansdowne Heights LLC  |  McCabe's Printing Group  |  Heather J. Mills & John A. Toney  |  Tiffani C. Moore  |  Paragon Home Care  |  The Providence of Fairfax
FRIEND
Dr. Amr Behiri  |  Susan Cherney & Tom Cahill  |  CarePlus Home Health, Inc.  |  Loren Danielson, RBC Wealth Management  |  Dementia Care Connections  |  The DiCarlo Family  |  Mark & Anita Epstein  |  Chris & Erin Grassmuck  |  Law Office of Betsy Sue Scott  |  Neuropsychology Associates of Fairfax, LLC  |  Pro-Healthcare Servicing LLC  |  Reflections  |  The Sylvestery at Vinson Hall  |  Thrive at Home  |  United Bank
Sponsorship Opportunities
Sponsorship opportunities are still available for the 2020 Paintings & Pairings event! Insight is a nonprofit adult day health and resource center, and we rely on the generosity of others like you to support our vision of a community where those affected by Alzheimer's disease and other memory impairments can achieve the highest quality of life. Help us meet our mission, while also gaining great exposure for your organization as an event sponsor! Due to COVID-19 the event will be virtual, and the need for your support is greater now that Insight has pivoted to provide new virtual programming. Please contact Robin McGlothin for more information.
Questions?
Want to learn more about the event? Please contact Robin McGlothin at robin.mcglothin@insightmcc.org.
Enjoying the 2019 Event!
Take a look at some of our photos from the event below.
Upcoming Events
"Just hearing the name IMCC makes me smile."