Paintings & Pairings
Save the Date: October 17th
Mark your calendars for our annual Paintings & Pairings event on Thursday, October 17, 2019! It will be a fantastic evening of paired hors d'oeuvres and wines, a delicious 3-course dinner, and exciting auctions and artwork for sale. You won't want to miss it!
We will be at the Fairview Park Marriott in Falls Church to celebrate the care, education, and support that Insight provides in the community. All proceeds from the event benefit our center.
Excellence in Memory Care Award
Insight Memory Care Center's Excellence in Memory Care award recognizes programs and services that are models of excellence and positively impacting memory care in our community. We will be recognizing the winner of our fourth annual award at this year's event!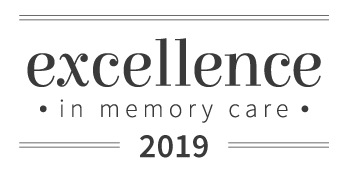 Sponsorship Opportunities Available!
We invite you to become an event sponsor of the 2019 Paintings & Pairings event! Insight is a nonprofit adult day health and resource center, and we rely on the generosity of others like you to support our vision of a community where those affected by Alzheimer's disease and other memory impairments can achieve the highest quality of life. Help us meet our mission, while also gaining great exposure for your organization as an event sponsor!
Many Thanks to our Sponsors!
PLATINUM
GOLD
SILVER
BrightStar Care of Fairfax   |   Capital Caring   |   Cassaday & Company, Inc.   |   Compassus
Independent You, Senior Services
BRONZE
AARP   |   Cucinelli Geiger PC   |   Great Falls Assisted Living
FRIEND
Home Instead Senior Care   |   Tiffani C. Moore   |   Thrive at Home   |   Waltonwood Ashburn
Questions?
Want to learn more about the event? Please contact Robin McGlothin at robin.mcglothin@insightmcc.org.
Enjoying the 2018 Event!
Take a look at some of our photos from the event below.