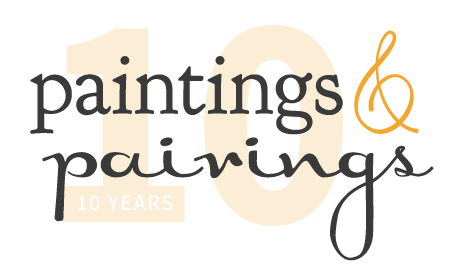 Celebrate & Support
October 14, 2021
We can't thank you enough for all of your support of our 10th annual Paintings & Pairings event, held virtually on October 14th! We had over a hundred people watching live, and even more sharing screens to participate in a great evening. We chatted with friends around the room, enjoyed a fantastic live program - complete with exciting new announcements! - and most of all, celebrated the care, support, and education that Insight provides to thousands in our community. With your support, we raised over $140,000 in support of our programs!
If you missed the event - don't worry! View the event videos below, browse the program, and if you feel compelled to give, your gift can still support all of the participants and families Insight serves each day.


Event Highlights
Watch!
 
Event Highlights
Read More
 
Event Highlights
Excellence in Memory Care Award
 
Insight Memory Care Center's Excellence in Memory Care award recognizes programs and services that are models of excellence and positively impacting memory care in our community. This year's nominees include:
Club Memory
Old Dominion Home Care Parkinson's Specialty Program
Dr. R. Scott Turner, MD, Ph.D.
...and the winner is...
Dr. R. Scott Turner, MD, Ph.D
Congratulations Dr. Turner! We sincerely thank you for your impact on memory care in our community. You are not only the go-to for dementia-related research in our area, but are also committed to providing the best clinical quality and the best customer experience in mental health diagnostic and treatment services for the benefit of patients and families. 
Read more about this year's nominees and view our previous award winners. If you're interested in learning more, or have a nomination for the 2022 award, please contact Robin McGlothin at robin.mcglothin@insightmcc.org.
About the Event
Paintings & Pairings began in 2012 as a smaller gathering of Insight supporters who came together to enjoy the creative pursuits of our day center participants. Our art therapy program had just begun, and we saw the event as a wonderful way to highlight our participant's talents. All of the paintings were for sale, along with a few tempting raffle item packages. And of course, what would an evening be without a little food or drink? We welcomed our guests with delicious hors d'oeuvres that were paired with chef recommended wine selections for an extra treat. And thus Paintings & Pairings was born, as we celebrated Insight through art and wine.
The event has grown each year, from 100 attendees in 2012 to nearly 400 at our most recent in-person event! With all the growth, you'll still see many of the original elements included in the event each year. Paintings include participant artwork, along with the works of local artists who are connected to our center and our cause. We have also expanded the raffle into a full silent and live auction, providing even more fun – and friendly competition! – during the evening.
Even with the event being held virtually this year, what hasn't changed is that all the proceeds from the event ensure families and our community are getting the support and care they need when faced with a dementia diagnosis. Thank you to so many that have celebrated with us from the beginning as well as those who attended Paintings & Pairings for the first time this year!
Many Thanks to our 2021 Sponsors!
Diamond
Gold
Silver
Arbor Terrace Fairfax | Care With Love | Great Falls Assisted Living | Greenspring Continuing Care Retirement Community | Old Dominion Home Care | Sourcebook Guide to Retirement Living | The Virginian | Universal Janitorial Services, Inc.
Bronze
AARP | Allegiance House Calls | Bernstein | CarePlus Home Health, Inc. | Cucinelli Geiger PC | ElderTree Care Management Services | F22 Video Solutions | Hablee Home Care & Services LLC | Home Care Assistance | Independent You, Senior Services | Lansdowne Heights LLC | Lion Heart Eldercare and ReFrame Wealth | McCabes Printing Group | Tiffani C. Moore | M2 Strategy | ProMedica Hospice and Palliative Care | Renaissance Senior Living in Annandale | Silverado Alexandria Memory Care Community | SYNERGY HomeCare | Yates Campbell & Hoeg
Friend
Dr. Amr Behiri | Bleevit Interactive | Brandywine Living at Alexandria | BrightStar Care of Fairfax | Red and Sheri Cavaney | Chesterbrook Residences | Circle of Trust Senior Resources, LLC | Dementia Care Connections, LLC | Mark and Anita Epstein | Paul Evans | Karen and John Fagelson | Goodwin House, Inc. | Larmax Homes | Neuropsychology Associates of Fairfax, LLC | Reflections | Reid Construction Group of VA LLC | Reliant MD Group LLC | Susan M. K. Stadsklev | The Law Office of Betsy Sue Scott | The Sylvestery at Vinson Hall | Tall Oaks Assisted Living | Thrive at Home
Questions?
Want to learn more about the event? Please contact Robin McGlothin at robin.mcglothin@insightmcc.org.
Upcoming Events
"Just hearing the name IMCC makes me smile."