Paintings & Pairings
Thursday, October 17th
5:30 pm to 9:00 pm
Please join us for our annual Paintings & Pairings event on Thursday, October 17th. It will be a fantastic evening of paired hors d'oeuvres and wines, a delicious 3-course dinner, and exciting auctions and artwork for sale. You won't want to miss it!
We will be at the Fairview Park Marriott in Falls Church to celebrate the care, education, and support that Insight provides in the community. All proceeds from the event benefit our center.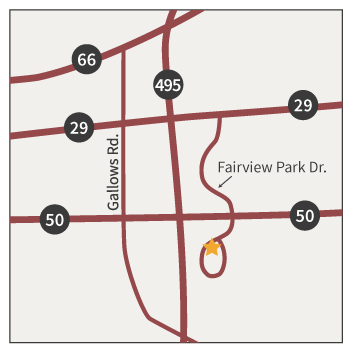 Directions & Parking
Fairview Park Marriott
3111 Fairview Park Drive, Falls Church, VA 22042
The Fairview Park Marriott is conveniently located near the intersection of the Beltway and Route 50 in Falls Church. Follow signs for Fairview Park Drive off of Route 50, or 29. Once on Fairview Park Drive, the hotel will be on your left, shortly after the intersection at 50.
There is ample complimentary parking at the hotel. There is a drop off area directly out front, and a surface lot immediately to the left. If this lot is full (or you're looking for covered parking!), continue around back to the parking garage. The hotel entrance is all undercover, located on level 2. There are elevators if needed. Once inside the hotel, just follow our event signs to the ballroom!
About the Event



Mingle over wine and
appetizer pairings




Bid on fabulous art
and auction items




Enjoy a delicious
three-course dinner




Win a raffle or live
auction item!
Paintings & Pairings began in 2012 as a smaller gathering of Insight supporters who came together to enjoy the creative pursuits of our day center participants. Our art therapy program had just begun, and we saw the event as a wonderful way to highlight our participant's talents. All of the paintings were for sale, along with a few tempting raffle item packages. And of course, what would an evening be without a little food or drink? We welcomed our guests with delicious hors d'oeuvres that were paired with chef recommended wine selections for an extra treat. And thus Paintings & Pairings was born, as we celebrated Insight through art and wine.
The event has grown each year, from 100 attendees in 2012 to nearly 400 now! With all the growth, you'll still see many of the original elements included in the event each year. Paintings include participant artwork, along with the works of local artists who are connected to our center and our cause. We have also expanded the raffle into a full silent and live auction, providing even more fun – and friendly competition! – during the evening. Pairings will still welcome you; hors d'oeuvres and wine pairings are waiting to be enjoyed at the start of the event, but now you can also look forward to a delicious sit-down dinner with Insight friends.
What hasn't changed is that all the proceeds from the event ensure families and our community are getting the support and care they need when faced with a dementia diagnosis. Thank you to so many that have celebrated with us from the beginning and we welcome those attending Paintings & Pairings for the first time this year!
Auctions & Art
A fantastic live and silent auction is always a highlight of the event. You will not want to miss out on the fun; items include vacations and travel, restaurant and food gifts, sports memorabilia, fitness and massage, event tickets, local artwork and more. Pick out your favorites or do a little early holiday shopping - there will be something for everyone!
We will be using mobile bidding again this year for the silent auction! Bring your phones charged and ready to bid, or we'll also have bidding stations and support. Get ready to snatch up your favorite items!
| | | |
| --- | --- | --- |
| One of a kind acrylic painting created by Insight Day Center participants. | Two reserved seats to any 2020 concert at this popular outdoor amphitheater. | Enjoy a one night stay and breakfast at Lansdowne Resort and Spa! |
| 2017 All-Star Game baseball autographed by first baseman Ryan Zimmerman. | Basket featuring items inspired (and picked out!) by our therapy puppy, Pender! | Beginner yogi package including classes and gear at Samskara Yoga. |
Excellence in Memory Care Award
Insight Memory Care Center's Excellence in Memory Care award recognizes programs and services that are models of excellence and positively impacting memory care in our community. We will be recognizing the winner of our fourth annual award at this year's event!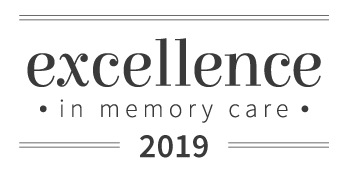 Many Thanks to our Sponsors!
DIAMOND
PLATINUM
GOLD
SILVER
BrightStar Care of Fairfax   |   Capital Caring   |   Care with Love   |   Cassaday & Company, Inc.
Compassus   |   Karen and John Fagelson   |   Friends of Insight   |   Independent You, Senior Services
McCabe's Printing Group   |   Old Dominion Home Care, Inc.
BRONZE
AARP   |   Chesterbrook Residences   |   Cucinelli Geiger, PC   |   Great Falls Assisted Living   |   Kensington Senior Living
Larmax Homes   |   Synergy HomeCare   |   Zackria & Associates, P.C.
FRIEND
Susan Cherney & Tom Cahill   |   Digital Office Products   |   Home Instead Senior Care - Annandale   |   Law Office of Betsey Sue Scott  |  Scot Marken  McKesson   |   Tiffani C. Moore  |  Renaissance Senior Living in Annandale   |   The Sylvestery   |   Thrive at Home   |   Waltonwood Ashburn
Questions?
Want to learn more about the event? Please contact Robin McGlothin at robin.mcglothin@insightmcc.org.
Enjoying the 2018 Event!
Take a look at some of our photos from the event below.