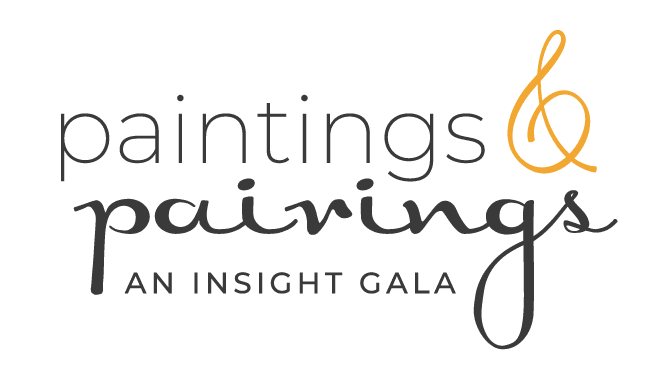 October 20, 2023
5:30 TO 9:00 PM  |  WESTFIELDS MARRIOTT


Event Details
New Night, New Location!
We're excited for a new night (hello weekend!) and new location (between our Fairfax and Sterling centers) to help more friends come and celebrate with us. What hasn't changed is the fantastic evening of celebrating Insight's work in the community! Guests will enjoy great food, live and virtual auctions, networking, and a wonderful program highlighting dementia care in our community.
5:30 | COCKTAIL RECEPTION
Silent auction, live music, networking, passed hors d'oeuvres and paired wines
7:30 | THREE-COURSE DINNER
Seasonal salad, delicious meal and dessert to enjoy at your table
8:00 | GALA PROGRAM
Sponsor Recognition, Excellence In Memory Care Awards, and Live Auction
Cocktail attire preferred.
All proceeds from the event benefit Insight Memory Care Center, a nonprofit adult day health and resource center. Help us achieve our vision of a community where those affected by memory impairments can achieve the highest quality of life.

WESTFIELDS MARRIOTT
14750 Conference Center Drive, Chantilly, VA 20151
The lovely Westfields Marriott is conveniently located near Dulles Airport at Route 28 and Route 50. There is ample complimentary parking on-site.
Special overnight room rate is available until September 20th! Please use this booking link or contact the Westfields Marriott and mention Insight's Paintings and Pairings event.

Get Your Tickets Today! Early bird discount is available through September 30th!
Highlights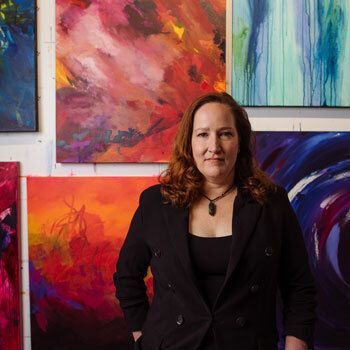 Live Artist in Action: Let's Get Colorful!
As we celebrate Insight's life-changing work, this year we are getting even more creative! In collaboration with Jay Gutnick and Teal Canvas, fine artist Jen Sterling will be painting live during the event, with the final piece to be featured in our live auction! She will have additional colorful works available for purchase to further support Insight!
Jen Sterling is an abstract painter based in the DMV. Her work inspires energy and excitement in homes and workspaces. She says "I can feel an entire shift in my thinking and my emotions when viewing a strikingly bold and colorful piece of art." The goal of her work is to inspire energy and excitement from within. These images are meant to make you feel strong and powerful — to burst into your morning with a zing, to prod you into action when you reach your midday lull, and/or to invigorate your senses after a long day. Ideally, her art evokes a reaction and reminds you that life is for feeling, stretching, and living.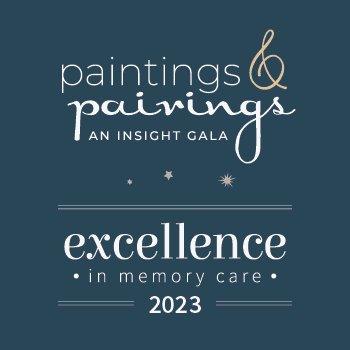 Excellence in Memory Care Award: Who will be our Award Winner?
Insight Memory Care Center's Excellence in Memory Care Award recognizes programs and services that are models of excellence and are positively impacting memory care in our community. The 8th Annual Award will be presented at the event on October 20th.
Nominations for the 2023 award are now closed. We received many fantastic nominations - stay tuned to find out who the finalists will be!
View previous award winners here!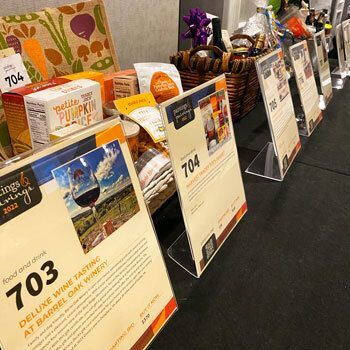 Get Your Bids Ready - Online Auction Opens a Week Early!
A fantastic auction is always a highlight of the event - there's something for everyone! Take advantage of the Buy It Now option to snatch up outings and experiences, weekend getaways, or the perfect holiday gift - and enjoy the thrill of the live auction featuring one-of-a-kind experiences!
The auction will open a week before the event, and will close the evening of October 20th.
Want to be the first to hear about the online auction? Get your tickets today or sign up for our Paintings & Pairings email interest list to stay in the loop!
 
About the Event
Paintings & Pairings began in 2012 as a smaller gathering of Insight supporters who came together to enjoy the creative pursuits of our day center participants. Our art therapy program had just begun, and we saw the event as a wonderful way to highlight our participant's talents. All of the paintings were for sale, along with a few tempting raffle item packages. And of course, what would an evening be without a little food or drink? We welcomed our guests with delicious hors d'oeuvres that were paired with chef recommended wine selections for an extra treat. And thus Paintings & Pairings was born, as we celebrated Insight through art and wine.
The event has grown each year, from 100 attendees in 2012 to nearly 400 at our last in-person event in 2019. With the pandemic, the event went virtual in 2020 and 2021, but still allowed for all the fun on our virtual event platform. We were fortunate to be able to gather again in-person in 2022, and look forward to holding the event in-person each year as it's safe to do so! Over the years we've remained true to our roots with original elements of the event. Paintings include participant artwork, along with the works of local artists who are connected to our center and our cause. We have also expanded the raffle into a full silent and live auction, providing even more fun – and friendly competition! – during the event.
What hasn't changed each year is that all the proceeds from the event ensure families and our community are getting the support and care they need when faced with a dementia diagnosis. Thank you to so many that have celebrated with us from the beginning, those that have celebrated virtually, and of course those who attend Paintings & Pairings for the first time this year!
Sponsorship Opportunities
Sponsorship opportunities are still available for the 2023 event! Insight is a nonprofit adult day health and resource center, and we rely on the generosity of others like you to support our vision of a community where those affected by memory and cognitive impairments can achieve the highest quality of life. Help us meet our mission, while also gaining great exposure for your organization as an event sponsor! Please contact Amy Stirnweis for more information.
Many Thanks to our Sponsors!
Premiere
Platinum
Gold
Arden Courts ProMedica Memory Care  |  Assisting Hands Home Care  |  Cassaday & Company Inc.  |  BrightStar Care  |  Comfort Keepers  |  Decena Home Care LLC   |  Encore AV  |  Hamister Group - Chantilly Heights and Lansdowne Heights  |  Holding Hands Home Care  |  Home Instead, Annandale Office  |  Tiffani C. Moore  |  Paragon Assisted Living & Paragon Home Care  |   Pathways in Aging  |  SEIA Lifecare Affordability Plan  |  Silverado Alexandria Memory Care Community  |  Sunrise Senior Living  |  SYNERGY HomeCare  |  The Landing Alexandria & The Providence
Silver
Benchmark Senior Living  | Blue Lion Multimedia  |  Brightview Communities in Virginia  |  Capital City Nurses/National Home Health/Youngs Healthcare  |  CarePlus Home Health  |  Cobbdale Assisted Living  |  Cresa  |  Cucinelli Geiger, PC  |  Gateway Healthcare Services  |  Goodwin Living - Goodwin Hospice & The View Alexandria  |  Great Falls Assisted Living  |  Greenspring by Erickson Senior Living  |  Healing Home Health Care  |  Legacy Ridge  |  Main Street Bank  |  Positive Aging Community  |  ProMedica Hospice  |  Renaissance of Annandale  |  Ryan's Aging Care  |  Tilden Memory Care  |  The Virginian
Bronze
AARP  |  Bleevit Interactive  |  Mark H. and Anita K. Epstein  |  ElderTree Care Management  |  Genuine Care Home Care  |  Global Wellness  |  Don and Sue Goldrosen  |  Larmax Homes Assisted Living and Memory Care  |  McCabe's Printing Group  |  Merritt Properties  |  The Residence at Colvin Run  |  Susan M. K. Stadsklev  |  The Compounding Center  |  TheKey  |  Woodbine Rehabilitation Center
Questions?
Want to learn more about the event? Please contact Amy Stirnweis at amy.stirnweis@insightmcc.org.
Upcoming Events
"Just hearing the name IMCC makes me smile."