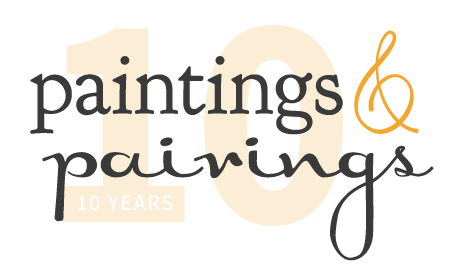 Save the Date!
October 14, 2021
Save the Date for our 10th Annual Paintings & Pairings event!
Celebrating our 10th year, the virtual event features kick-off festivities, a week-long online auction, and an inspiring evening of Insight stories, interactive networking, and the Excellence in Memory Care Award. Celebrate the care, support, and education Insight provides for thousands in our community - all while keeping our community safe at home!
Want to be the first to know about all things Paintings & Pairings? Sign up for our Paintings & Pairings email list stay in the loop with exciting event updates!
 
Excellence in Memory Care Awards
Insight Memory Care Center's Excellence in Memory Care award recognizes programs and services that are models of excellence and positively impacting memory care in our community.
Congratulations to Steve Gurney and Kate Caldwell, winners of our 2020 awards. Thank you for your tremendous work and commitment to memory care in our community!
View our previous award winners.
Sponsorship Opportunities
Sponsorship opportunities are available for the 2021 Paintings & Pairings event! Insight is a nonprofit adult day health and resource center, and we rely on the generosity of others like you to support our vision of a community where those affected by Alzheimer's disease and other memory impairments can achieve the highest quality of life. Help us meet our mission, while also gaining great exposure for your organization as an event sponsor! In our efforts to keep our community safe, the event will be virtual - with extended festivities and exposure opportunities! Please contact Robin McGlothin for more information.
Many Thanks to our 2021 Sponsors!
Diamond
Gold
Silver
Arbor Terrace Fairfax | Care With Love | Greenspring Continuing Care Retirement Community | Highmark Companies | Old Dominion Home Care | Sourcebook Guide to Retirement Living | Universal Janitorial Services, Inc.
Bronze
AARP | Bernstein | Cucinelli Geiger Thompson Wildhack PC | Home Care Assistance | Independent You, Senior Services | Lansdowne Heights LLC | Tiffani C. Moore | Synergy HomeCare | Yates Campbell & Hoeg
Friend
Dr. Amir Behiri | Bleevit Interactive | Brightstar Care of Fairfax | Chesterbrook Residences | Dementia Care Connections, LLC | Karen and John Fagelson |  Goodwin House, Inc. | Neuropsychology Associates of Fairfax, LLC | Reflections | Renaissance Senior Living in Annandale | Susan M. K. Stadsklev | Thrive at Home
Questions?
Want to learn more about the event? Please contact Robin McGlothin at robin.mcglothin@insightmcc.org.
Upcoming Events
"Just hearing the name IMCC makes me smile."