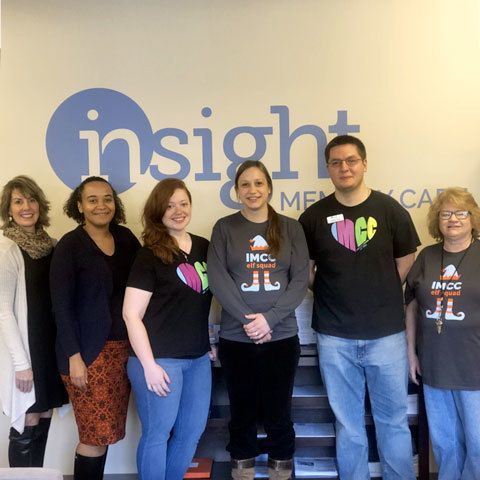 Happy Social Work Month!
As you may or may not be aware, March is National Social Work month! As a special thank you to our social workers, we wanted to share a little message of thanks for all of their amazing work.
Our social work team truly embraces our participants and their families as their own - with love, care and compassion. Prior to the pandemic, I observed our Social Work team create a special support group for our participants that were struggling with their diagnosis, allowing them a safe space to express where they were, how they were feeling, the sadness, the frustration, and all without any judgement.
I have now watched as our social work team put together protocols to support both our participants as well as their caregivers through a global pandemic. They put together a plan to ensure we were still able to connect with our families and participants while we were closed, providing a listening ear and support to ensure they were addressing any depression and isolation issues that the families were encountering. 
Insight Memory Care Center is truly blessed to have amazing social workers as a part of our team. They exemplify care and compassion. They know when listen, as well as when to offer support to our families that are struggling with guilt and all the other emotions that come with caring for some with Alzheimer's disease or other memory impairments. We often first think of nurses and caregivers as the heroes when it comes to healthcare (and they are!), but I believe social workers are equally heroes in their own right. They assist our families and participants in so many ways to ensure they are getting all the support they need through their journey.
We certainly have the best social work team around! Thank you so much Stephanie Houpt, Rodney Thiem, Jen Denk, Ellie Pettoni, Markita Brown, and Annette Kirk!  

Sincerely,
Anita and the Insight Family
Blog
"I like that IMCC focuses on dementia-related problems and provides a focal point for families to network and socially interact in coping with dementia. It provides a community that helps us in our struggle."