33rd Annual Caregivers Conference: Finding Hope and Harmony in Caregiving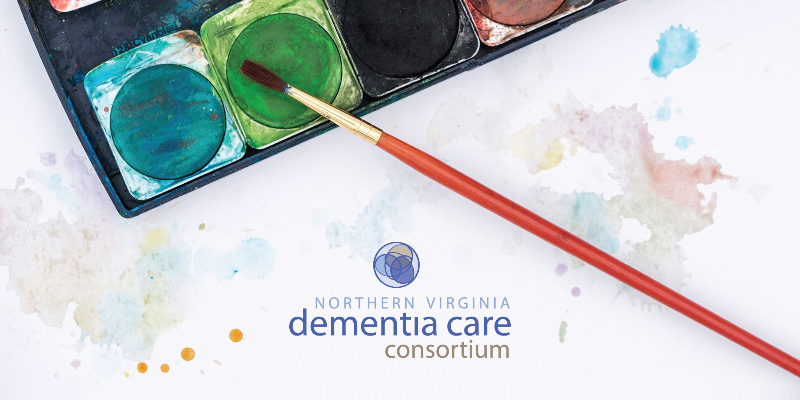 Please join the Northern Virginia Dementia Care Consortium for the 33rd Annual Caregivers Conference: The Art of Friendship in Caregiving. If you've attended the conference in the past, you know what an educational and inspirational day you'll have. And if you've never been to the Northern Virginia Dementia Caregiver's Conference, please come join us - we know you'll be glad you came. The conference features an array of presentations for family caregivers and for professionals.
Registration fee is $35, which includes continental breakfast, lunch, materials, and a certificate of attendance. .50 CEUs are available through George Mason University.
Limited free in-home respite care for persons with Dementia, living in Northern Virginia only, will be provided by GraceFul Care. For more information about respite, call 703-904-3994 no later than October 18th.
Conference Schedule:
8:00 Registration, Continental Breakfast, and Visit Exhibitors
8:45 Welcome
9:00 Creating a Dementia Friendly Virginia
Presenter: Melissa Andrews
9:45 Latest Updates in Dementia Research
Presenter: Dr. Tabassum Majid
10:30 Break and Visit Exhibitors
10:45 Mona Lisa and the Art of Dementia Care
Presenter: David Troxel
12:15 Lunch and Visit Exhibitors
1:00 Ethical Challenges in Dementia Care
Presenter: Dr. Michael Gillette
2:30 Break, Snack, and Visit Exhibitors
2:45 Physicians of the Human Spirit
Presenter: David Troxel
3:30 Adjourn
Speakers:
David Troxel, Co-author of The Best Friends Approach to Dementia Care
David Troxel has become internationally known for his writing and teaching in the fields of Alzheimer's disease and long-term care. He has co-authored six influential books including his latest book, The Best Friends Approach to Dementia Care, and written numerous articles relating to dementia care and staff development and training. His areas of expertise include best care practices for persons with dementia, caregiver support, staff training, and long-term care program development. David has also been a family caregiver, supporting his mother, Dorothy, who passed away with Alzheimer's disease in 2009.
Melissa Andrews, President and CEO of LeadingAge Virginia
LeadingAge Virginia is an association of not-for-profit aging services providers. Under Melissa's leadership, Dementia Friendly Virginia was launched in collaboration with the Department of Aging and Rehabilitative Services, and the Dementia Friends initiative was launched in Virginia. Melissa is a frequent speaker at conferences, educational events, and has been featured in media interviews about dementia and aging issues.
Dr. Tabassum Majid, Executive Director of Integrace Institute
Dr. Tabassum Majid has both a personal and professional passion in caregiver-care recipient dyads in Alzheimer's disease and related dementias since she was a caregiver for her grandparents. Dr. Majid has taught, mentored, and supervised many undergraduate and graduate students in her capacity as an adjunct faculty member with the Interdisciplinary Studies department at University of Maryland, Baltimore County, and as the executive director of the Integrace Institute. The Integrace Institute is a nationally recognized not-for-profit organization focused on participatory research, evidence-education, and meaningful partnerships for all those impacted by neurocognitive disorders.
Dr. Michael Gillette, President of Bioethical Services of Virginia, Inc.
Dr. Michael Gillette is an ethics expert who has presented numerous keynotes and workshops nationally and internationally for over 25 years. Additionally, he contracts with dozens of healthcare organizations and other agencies to provide ethics case consultations and policy work. He has taught at colleges and universities, published articles in the field of clinical ethics, and has received several teaching awards.
Upcoming Events
"Just hearing the name IMCC makes me smile."