Normal Aging versus Dementia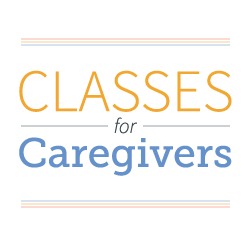 Join us for a discussion on changes that occur with age, warning signs of a memory problem, and what to do if someone you love is experiencing symptoms of dementia.
This program is a part of our ongoing Classes for Caregivers series. All sessions are FREE, and held the third Wednesday of each month from 1:00 to 3:00 pm. Respite care may be available by request; please notify us when registering to confirm availability.
Presenter:
Alec A. Lebedun, Ph.D., Neuropsychologist
Dr. Alec A. Lebedun attained his Doctoral Degree in psychology from Northwestern University and then practiced for three years in the Air Force as a general psychologist. He currently is practicing as an independent clinician, with a significant percentage of his practice devoted to the assessment and treatment of brain injured and senior clients both as outpatients and in inpatient/residential settings.
Upcoming Events
"Just hearing the name IMCC makes me smile."