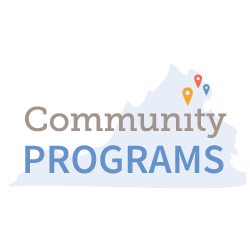 Concerned about your memory? A memory screening is a simple and safe evaluation tool that checks memory and other thinking skills. It can indicate whether an additional check up by a qualified healthcare professional is needed. Stop in for a free screening!
Lindsey Vajpeyi, Director of Education and Outreach, will be providing free memory screenings from 10:00 am to 12:00 noon.
Please email casmera.lebron@fairfaxcounty.gov to inquire about openings.
Upcoming Events
"Just hearing the name IMCC makes me smile."