Share the Love Family Dinner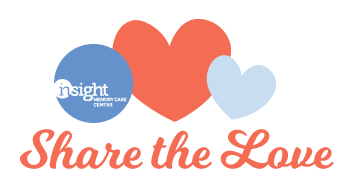 As an Insight family member, you are cordially invited to our Valentine's dinner! Please bring a special someone, whether they are a spouse, child, or caregiver, to enjoy and share the love!
Share your Photos!
As a part of the festivities, please also drop off or email a favorite wedding or cute couple photo to Michelle!
Many Thanks to Care With Love for sponsoring this great event for our families!
Upcoming Events
"Just hearing the name IMCC makes me smile."