Wellness Workshop: De-stress for the Holidays!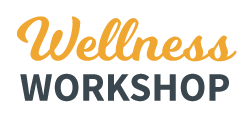 Join us to de-stress this holiday season! Taking time for your health and wellness as a caregiver is crucial this time of year. Join us for two great sessions: gentle yoga and managing stress during the holidays (and all hard days!).
9:30-10:00 | Gentle Yoga
Eileen Roehr, MSN, RNCS, Registered Yoga Teacher
Take a little time for yourself this holiday season! Join us for a gentle yoga practice for caregivers - from a caregiver. All you'll need is a little space to lay out a mat or towel and an extra blanket or towel available during the session. No experience necessary!
10:00-11:00 | Managing Stress at the Holidays (and all hard days!)
Rebecca C. Harrison, LCSW, CDP
As caregivers, we provide the best of care to others - let's strive to provide that same care to ourselves! Join us to learn practical strategies for stress management and maintaining emotional health during this unique holiday season. Finding ways to care for ourselves during these challenging times will help our overall well-being now - and in the future!
Many thanks to Care with LOVE for sponsoring this event!
Upcoming Events
"Just hearing the name IMCC makes me smile."