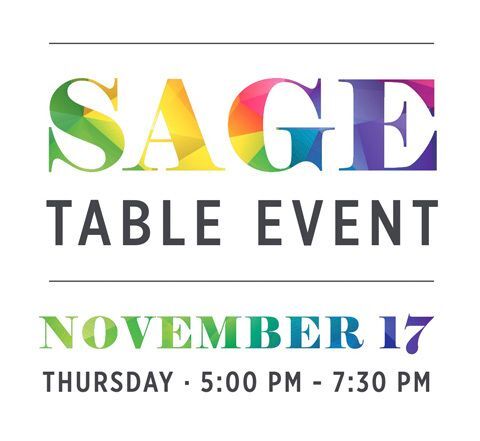 Giving Thanks to LGBTQ+ Elders SAGE Table!
Come enjoy an evening of dining and conversation. SAGE Table is an initiative launched in 2017 to fight isolation in the LGBTQ+ community through the power of intergenerational connections. SAGE Table events bring together people of all ages to share a meal and conversation. The transformative relationships formed around a SAGE Table can alleviate social isolation and its consequences.
Your co-hosts, AGING RAINBOWS, Retirement Unlimited, and Insight Memory Care Center hope that members of the LGBTQ+ community and allies will attend. This is a potluck event, but those who cannot bring an item should not hesitate to attend as there is always plenty for all to share. The only item we really care about you bringing is yourself!
Upcoming Events
"Just hearing the name IMCC makes me smile."