New Alzheimer's Treatments Virtual Q&A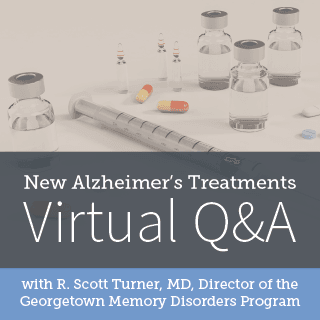 You've probably seen the headlines about Leqembi, the new FDA approved treatment for those with early Alzheimer's disease. But what does Leqembi do differently? Is it better than older treatments?
R. Scott Turner, MD, Director of the Georgetown Memory Disorders Program will join us for a virtual live discussion and Q&A about new Alzheimer's treatments. Get your questions answered and learn more about the current state of Alzheimer's research and treatments.
This event is offered in partnership with AARP Virginia.
Upcoming Events
"Just hearing the name IMCC makes me smile."