Program Models for Loved Ones Living with Dementia - Panel Discussion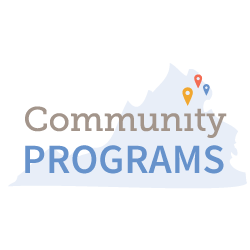 This virtual panel conversation hosted by Fairfax County, will explore program models that are available for family caregivers who are caring for a loved one with dementia and are struggling to find respite and support. Caring for a loved one with dementia has unique challenges for each family, and it can become very isolating and overwhelming. With the right support systems in place, both the caregiver and loved one can thrive and be cared for. This panel will explore the benefits of day programs that can provide a safe and consistent space to meet the physical, social, and nutritional needs of a loved one while providing a peace of mind to the caregiver. In addition, it will address a new home approach to manage challenging behaviors in loved ones with dementia.
Melissa Long, Director of Education and Support at Insight Memory Care Center, is a panelist for this discussion.
Upcoming Events
"Just hearing the name IMCC makes me smile."