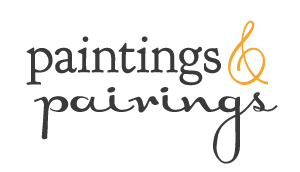 We can't thank you enough for all of your support of our first-ever virtual Paintings & Pairings event on October 15th! We had over a hundred people logged in to participate in a great evening. We chatted with friends around the room, enjoyed a fantastic program, and celebrated the care, support, and education that Insight provides to thousands in our community.
If you missed the event - don't worry! View the event video here, browse the program - you can even make your own wine and appetizer pairings! - and if you feel compelled to give, your gift can still support all of the participants and families Insight serves each day.

Excellence in Memory Care Awards
The Winner Is...

Steve Gurney

Positive Aging SourceBook

The Winner Is...

Kate Caldwell

Careavan Challenge
Congratulations to Steve Gurney and Kate Caldwell, winners of our 2020 awards. Thank you for your tremendous work and commitment to memory care in our community!
Insight Memory Care Center's Excellence in Memory Care award recognizes programs and services that are models of excellence and positively impacting memory care in our community. View our previous award winners.
We also added a new award this year! We presented a special COVID-19 Care Response Award. So many have gone above and beyond to serve our community during this time, and we wanted to recognize efforts in providing quality care during the pandemic.
About the Event
Our ninth annual Paintings & Pairings event went virtual!
Bid on fabulous art
and auction items

Suggested wine and
hors d'oeuvres pairings

Interactive networking
at tables with guests

Excellence in Memory
Care Awards

Win a raffle prize or
mystery box item!
The virtual event featured interactive networking, an online auction, suggested hors d'oeuvres and wine pairings, and the Excellence in Memory Care Award. We enjoyed the best parts of Paintings & Pairings - networking with Insight friends, getting the last bid on that perfect auction item, and supporting our mission - all from the comfort of home!
Most of all, we celebrated the care, support, and education Insight Memory Care Center provides to thousands of individuals affected by Alzheimer's disease and other memory impairments in our community. Together we make a difference!
Many Thanks to our Sponsors
DIAMOND
GOLD
SILVER
Care With Love  |   Great Falls Assisted Living  |  Independent You, Senior Services  |  Old Dominion Home Care  |  Sourcebook Guide to Retirement Living
BRONZE
AARP  |  Allegiance House Calls  |  Bernstein  |  BrightStar Care of Fairfax  |  Chesterbrook Residences  |  Cucinelli Geiger, PC  |  Home Care Assistance  |  Insight Board of Directors  |  Lansdowne Heights LLC  |  McCabe's Printing Group  |  Heather J. Mills & John A. Toney  |  Tiffani C. Moore  |  Paragon Home Care  |  The Providence of Fairfax
FRIEND
Dr. Amr Behiri  |  Susan Cherney & Tom Cahill  |  CarePlus Home Health, Inc.  |  Loren Danielson, RBC Wealth Management  |  Dementia Care Connections  |  The DiCarlo Family  |  Mark & Anita Epstein  |  Chris & Erin Grassmuck  |  Law Office of Betsy Sue Scott  |  Neuropsychology Associates of Fairfax, LLC  |  Pro-Healthcare Servicing LLC  |  Reflections  |  The Sylvestery at Vinson Hall  |  Thrive at Home  |  United Bank
Questions?
Want to learn more about the event? Please contact Robin McGlothin at robin.mcglothin@insightmcc.org.
Upcoming Events
"Just hearing the name IMCC makes me smile."