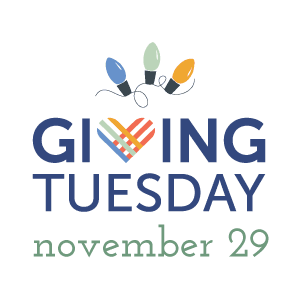 Thanks for celebrating with us!
Giving Tuesday is a worldwide day of giving. You've probably heard of Black Friday, Small Business Saturday, and Cyber Monday as shopping days – Giving Tuesday is day to celebrate giving! We celebrated live on Facebook, LinkedIn, and YouTube all day – sharing resources, caregiving tips, advice, and stories. Check out the panels and presentations below.
We truly thank you for your support this Giving Tuesday. A generous donor matched gifts up to $5,000 for the day. With this match and your generosity, we were able to raise over $14,500 in just one day! This is truly a great way to kick-off the holiday season.
If you didn't have the opportunity to give yet, we have even better news! Highmark Companies has pledged a $10,000 match for gifts coming in through the end of the year! You can still double your impact with a gift to Insight today, and provide much needed care, support, and education for families living with memory impairment in our community.
Kick-Off to Celebrate Giving Tuesday
We started the day with a welcome and updates from Anita and Insight staff!
Innovative Activities
A sneak peek at our new Virtual Reality system! See what's new in our day center and hear more from Viva Vita about how the virtual reality system can benefit those with dementia.
An extra look at participants using the VR system!
Care Partner Panel Discussion
Tips for starting the journey off right! Care partners in the early stages share their experience and what they wished they had known as they first started their dementia journeys.
Extra Resources:
Community Resources Panel Discussion
Area resources to help this season and beyond! Insight's 2022 Excellence in Memory Care Award finalists share area resources and tips to help you navigate through the holidays and beyond!
Learn more about our finalists:
Thank You!
We truly appreciate your support of Giving Tuesday, and all year long. It's never too late to make a gift - if you missed the opportunity on Giving Tuesday, your support can still make a difference each day in the lives of those living with memory and cognitive impairments.
Blog
"I like that IMCC focuses on dementia-related problems and provides a focal point for families to network and socially interact in coping with dementia. It provides a community that helps us in our struggle."