As a part of our mission, Insight offers a variety of training options to businesses, school groups, service organizations, and faith communities regarding current topics in Alzheimer's disease and caregiving. With our expertise in dementia care, IMCC also provides consulting services and specialty seminars for long-term care facilities and other professional groups serving older adults.
Topics
Trainings can be fully customized; popular training topics are listed below:
Are They Doing That on Purpose? Understanding Behaviors
For those with dementia, sometimes the only form of communication provided is through behavior, both positive and negative. Come and learn strategies for dealing with difficult behaviors.
Brain Health as You Age
Learn more about age-related changes in memory and learning, and practices to keep your brain sharp! Learn what to expect, what's "normal," and when it's time to seek a doctor's input.
Caregiving Like You're on a Cruise
Caregiving is not a vacation most days, but there are many lessons from "cruising" that can be applied! Come aboard the Insight of the Seas for caregiving tips learned from IMCC's Caregiver Cruise.
Dementia 101
Learn how to define dementia, distinguish the different types, and gain an understanding of the typical path of disease progression.
Dementia Friends Information Session
The one-hour session has activities that cover the five key messages everyone should know about dementia. This session is offered on behalf of Dementia Friends Virginia, a Dementia Friendly America initiative.
Diagnosis Dementia: Now What?
It can be quite a shock - or a sense of relief! - after diagnosis. Start to plan ahead while also adjusting to life with someone who has dementia.
Enhancing Communication with a Person with Dementia
Communication often becomes difficult as dementia progresses. Learn skills that can help ease the frustration and lead to successful interactions.
Normal Aging vs. Dementia
A discussion on changes that occur with age, warning signs of a memory problem, and what to do if someone you love is experiencing symptoms.
Person-Centered Approach to Care
Learn ways to keep individuals active and engaged in personalized activities, such as Music & Memory or a Multi-Sensory Environment,
and tips for making each day a little more personalized.
Taking Care of Yourself: Tips to Survive Caregiving
Learn more about the impact of caregiving, while also developing self-care, ways to deal with stress, and how to take care of yourself!
Understanding and Caring for a Person with Dementia
Discuss the different types of dementia, common behaviors, reasons for behaviors, and corresponding strategies to help effective communication.
Specialty Class Offerings
Virtual Dementia Tour
The Virtual Dementia Tour (VDT) is designed to help simulate the effects of dementia. A trained facilitator will guide participants outfitted with patented devices that alter their senses while they try to complete common everyday tasks and exercises. The Tour enables caregivers to experience for themselves the physical and mental challenges those with dementia face, and use the experience to provide better person-centered care.
Please contact us for pricing based on the size of your group!
Alzheimer's Disease and Dementia Care Seminar
This is the required seminar for those pursuing a Certified Dementia Practitioner certification from the National Council of Certified Dementia Practitioners.
Insight offers the eight hour Alzheimer's Disease and Dementia Care Seminar for $200 per person for groups of 10 to 20 people.
Details
Dates & Times
Classes can be scheduled at your convenience!
Location
At your location OR Insight Memory Care Center's Education and Support Center (directions). Virtual programs are now available!
Interested?
Please contact Lindsey Vajpeyi at 703-204-4664 or lindsey.vajpeyi@insightmcc.org.
About the Trainer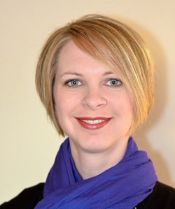 Lindsey Vajpeyi
Lindsey is the Director of Education and Outreach at Insight Memory Care Center. Lindsey has dedicated her career to working with older adults who live with dementia and their caregivers. She enjoyed her time as an activity director in long-term care for nearly a decade, and she also served as Programs & Services Manager for the Alzheimer's Association. She currently holds an Activity Director Certification with specialization in Memory Care, essentiALZ Dementia Advanced Care certification, and a Master Trainer certification with the Best Friends Approach to Dementia Care. Lindsey is passionate about quality dementia care from professionals, support and education for care partners, and assisting those with dementia to retain a sense of self and purpose throughout every stage of the disease.
Want to Learn More?
"The Caregivers Bootcamp was wonderful! What great information and presenters you put together. I'm so glad I decided to go as a participant and enjoy all of it."