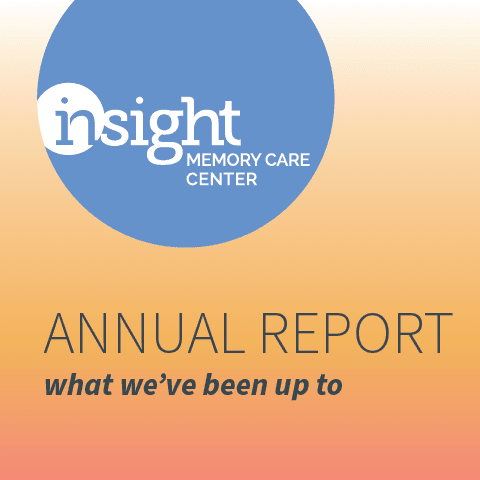 FY23 Accomplishments
What we've done since July 2022!
July 2022
Updated our mission and vision statements with input from staff, participants, and board members to better reflect who we are today.

September 2022
Expanded our Parkinson's Friends group to Fairfax in partnership with INOVA Parkinson's and Movement Disorders Center.
Highlighted as a quality care facility on the Today Show! We were featured with one of our partners, ShiftMed, to highlight innovative nursing solutions providing care to those with dementia.

October 2022
11th Annual Paintings & Pairings fundraising event was back in-person at the Fairview Park Marriott. Supporters generously gave over $170,000.
Held a special SPARK film screening to learn more about LBD through Robin William's journey and in discussion with the Lewy Body Dementia Association.

November 2022
Held a Sage Table Event to fight isolation in the LGBTQ+ community through the power of intergenerational connections, with Aging Rainbows.

January 2023
Started a new LGBTQ+ Care Partner Support Group specifically designed for the unique needs of LGBTQ+ care partners. Insight was also awarded Platinum level SAGECare LGBTQ+ Cultural Competency Training.
Launched a virtual reality program with Viva Vita for engagement, mental wellness, and quality of life thanks to Alzheimer's Foundation of America and ECHO of Northrop Grumman.
Partnered with Dr. Brittany Lamb to offer a new on-demand course, Making Your Medical Decision Plan.
 
February 2023
Our annual monitoring visit from the Virginia Department of Social Services was completely deficiency free for the 12th year in a row to renew at the highest level of licensure.
Dr. Carl V. Hill, Alzheimer's Association, gave a presentation on Disparities in Dementia Care and what comes next for more inclusive research.
 
March 2023
Reconnections Old Town launched in partnership with Elancé of Old Town. The program is for those with MCI or a recent dementia diagnosis.
Began three new Memory Cafes, in partnership with Arcola Church, Falls Church Arts and Overture Fair Ridge.
 
May 2023
At the 3rd annual Legacy Breakfast at Westwood Country Club, guests enjoyed a fantastic morning with the Sentimental Journey Singers, Insight stories, and care partner testimonials.
 
June 2023
Insight's Caregiving at a Glance guidebook is now available in county libraries across the region.
Almost $270,000 was provided to 26 families in financial assistance throughout the year!
Featured on the Today Show

Trying out our new VR goggles

Excited to expand our Reconnections program!
Blog
"I like that IMCC focuses on dementia-related problems and provides a focal point for families to network and socially interact in coping with dementia. It provides a community that helps us in our struggle."