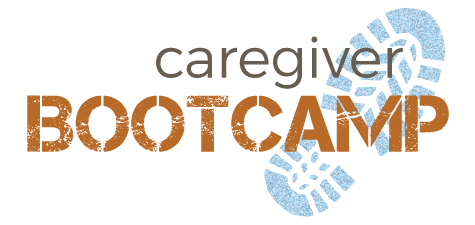 Join IMCC for a free, special morning training event covering many essential caregiving topics!
We know it can be hard as a busy caregiver to find all the information you need to best care for your loved one with dementia. Insight offers the Caregiver Bootcamp to help you learn more about essential caregiving topics, all in one place! Come and learn from experts in their fields and gain knowledge on the basics you need to know as a caregiver.
Schedule
9:00-9:15 | Welcome & Introductions
9:15-10:15 | Understanding Dementia Diagnosis and Treatment
Dr. James Bicksel, Capital Neurology Services
Getting a dementia diagnosis – for yourself or a loved one – is overwhelming to say the least! Learn more about common types of dementia, typical path of progression, and treatment options available.
10:20-11:20 | Managing Someone Else's Money: Tips When Accepting Fiduciary Responsibility
Tom West, Signature Estate & Investment Advisors
Managing someone else's money is a huge responsibility, but for many caregivers there may not be an option to say no. Join us to gain confidence around this important aspect of caregiving.
11:25-12:25 | What I Wish I Would Have Known: Perspectives from Family Caregivers
Insight Family Caregiver Panel
No one knows what you're going through better than someone who's been there themselves. This panel discussion brings together family caregivers as they share lessons they've learned along their journeys, and what they wished they'd known along the way.
12:25-12:30 | Closing
 
Thanks to our Sponsors
Many thanks to our sponsors for the event, Brandywine Senior Living and Capital City Nurses!
Want to Learn More?
"We participate in as many educational, support and social activities as possible which have given us hope, knowledge, strength, and friendships. So many wonderful activities help us navigate through a very challenging time in our lives. I really don't think I could keep my husband at home if it weren't for IMCC."