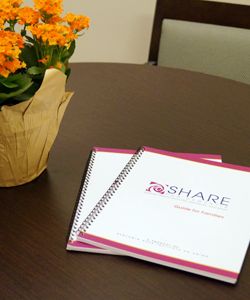 For those that have experienced the doctor's visit that changed their lives forever – the news came with a gamut of emotions. Thoughts of uncertainty, denial, shock and/or sorrow may be recalled as well as ambiguous feelings for the future. Once the initial shock subsides and facing the realities of life with dementia become more prominent, there is often so much to learn and so much to prepare. If that weren't enough, not only are you trying to make sense of your own thoughts and emotions from day to day; but you are also trying to be attuned with what your loved one is also experiencing.
Considering all these aspects for the journey ahead, there is hope in the early stages of dementia! Many families are living quality lives because they were able to find purpose and meaning with their new diagnosis. Although most will tell you that the shift in their lifestyle was quite an adjustment; the very thing that gave them solace was time. Time to grieve, time to process their feelings and time to spend with their loved one applying a fresh perspective. There are many different ways that our resilient community is dealing with the impacts of dementia and countless families are finding unique ways to reassure their loved ones that life can move forward in confidence.
Here at Insight Memory Care Center (IMCC), we are fortunate to provide a variety of programs to service the needs of caregivers and their loved ones diagnosed with dementia. As planning for the future often places families at ease, our Share Program provides an opportunity for families to plan while their loved one is still able to share their thoughts and preferences for the future. This evidence-based program developed by experts in the gerontology field offers a sustainable way to plan for future needs. Not only does the Share Program enhance the expansion of support and communication amongst the community involved with your loved one's care, but it also encourages the dialog of values and preferences that may be difficult to discuss. Managing the progression of this disease will come with its challenges; however, having support when making these life changing decisions will make all the difference.
Here are some impressions of the Share Program from some of our wonderful IMCC families:
"The Share program was an eye-opening experience. We, as in Bob, Bill and myself learned some new things that we were not that aware of prior to the program. We also learned about services that were available from a multitude of places that we were not that aware of. We also learned how to communicate a little more about what was ahead and what each of us wanted and who would be primarily responsible for various aspects of Bill's care now and in the future. The Share program was well laid out, easy to implement and has been easy to follow (that is until coronavirus came along, but that won't stop us after the lockdown from getting back to it)". – Tom McDonald
[What I found most valuable about this program was] "the expertise and empathy shown by Lindsey during the process as well as patience with me." – Anonymous
Wherever you find solace in this journey, know that Insight is here to help you along the way! Although dementia may come with feelings of apprehension for the future, there is dignity after the diagnosis. As you create a road map that fits the needs of you and your loved one, there is a community of support awaiting your footprint of perseverance and strength that will be used to encourage the next family – together!