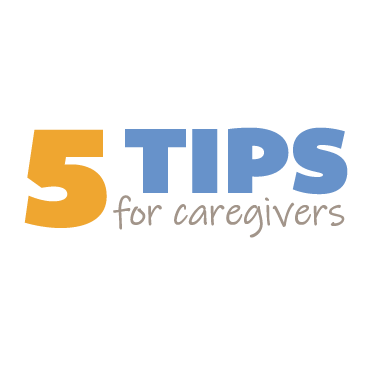 It's the most wonderful time of the year – so the song goes. With all the parties, food – ok hold up. Scratch that last sentence. Normally this is the time of year we'd be posting advice for how to manage the holidays with everything that's going on. Well, it's 2020. So naturally nothing is going as planned. But, even though our holidays look a bit – okay, a lot! – different this year, here are some tips for making this the most wonderful time of the year, even in 2020.
Stay connected.
One of the joys of the holiday season that many are missing this year is seeing friends and family you may not see throughout the year. There's no sugar coating it – it's really disappointing to not get to see loved ones this time of year. Rather than dwell on what you can't do, focus on what you can. You can still connect with loved ones virtually. Whether it's Zoom, FaceTime, or even just a simple phone call, make time to connect with family and friends. The silver lining this year is that without a lot of travel or hustle and bustle going to and from events, you might actually have MORE time to catch up with family! While normally you may only get in a quick conversation while you're prepping things in the kitchen, this year make a point to schedule time for a catch up call. And actually catch up! To keep your loved one involved, plan a time when you can reminisce about the holidays over hot cocoa, or even have the grandkids sing a favorite holiday song. You can still plan favorite activities with family, even if it's done in a new way this year.
Keep the family up-to-date.
As you plan your catch-up calls, you may be worried about your loved one's behavior. But again, rather than focus on what you may not be able to change, focus on what you can - your relative's response. If your family hasn't talked to the person in a while, let them know what changes to expect. This can be as simple as a quick email, "Mom has been having more word finding difficulty recently, so please be patient when you're talking with her next week. She still loves to chat!" Or when you're calling to confirm plans, ask your relative, "Can you remind the family that Dad is forgetting more names now, so please don't be upset if he can't remember the grandkids." Remind your friends and family that this isn't personal – it's the disease. If they are more prepared for what to expect, it will make your loved one more comfortable too.
Familiarize the decorations.
This year you might feel like you should break out ALL the decorations. After all, you're always home! Many of us truly enjoy holiday decorations, and if that's the case – go for it! But keep a few things in mind to make it easier for your loved one. First, moving too much furniture around can be confusing for someone with memory impairment. Keeping things simple, and keeping their spaces as familiar as possible will keep them more relaxed. Second, pick decorations with a family history or significance that your loved one might enjoy. Talk about familiar ornaments as you decorate the tree, or share stories around special decorations on the mantle. This leads to the third point, keep your loved one involved in decorating, and holiday traditions in general if you can. Whether they can help you unpack ornaments, or just participate in conversation, they will feel more involved in the holiday season.
It's okay to say no!
Just because many celebrations are moving virtual this year, it doesn't mean you should say yes to everything. (Zoom fatigue is real!) As a caregiver, you have to learn when to say no. It's fun to go to all the virtual parties, put up ALL your decorations, and bake enough cookies to feed your whole neighborhood – but it's also exhausting! When you're caring for both yourself and your loved one, you have to set your limits. If you love to bake, focus your energy there, but don't worry about decorating every room in your house. If you'd rather watch an old holiday movie with your loved one than make a 5th batch of cookies – do it! This is certainly been the year of adjusting expectations, so feel free to say "yes" to some new traditions that will help both you and your loved one be less stressed over the holidays.
Ask for help.
As a caregiver you want to do it all at the holidays. And just in general. In the middle of a pandemic. But it's okay to ask for help! It can actually be easier this time of year too – just don't be shy about it! If someone asks what's on your wish list, ask for something that can give you some respite. Maybe they can set-up a weekly call with your loved one to give you a few minutes to yourself. Or ask for a meal delivery (or gift card!) so that dinner can just show up at your door. Your family and friends want to get you something you want – so just tell them how to help! A few hours (or even minutes!) to yourself can be the difference between holiday survival and actually making it a wonderful time of year.
Author
Carrie Idol-Richards is the Communications Director at Insight Memory Care Center.