Northern Virginia Positive Aging and Wellness Fair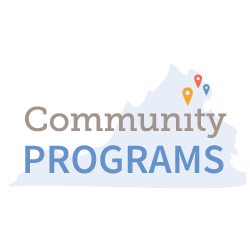 In collaboration with Fairfax County and community partners, the Northern Virginia Positive Aging and Wellness Fair will offer tools and information to educate and inspire adults to achieve a fulfilling and healthy lifestyle as they age.
The fair will feature 60+ local exhibitors to visit between 8:45 am and 4 pm. The keynote speaker is Pat Collins, a general assignment reporter for News4, covering breaking news and feature reports!
Join Lindsey Vajpeyi, Director of Education and Outreach with Insight and Carrie Brill, Caregiver Specialist and Management Analyst for Fairfax County's Area Agency on Aging, for "Caregiving: A Shared Journey" at 1:45 pm. Caregiving often comes with new responsibilities and unfamiliar tasks. Learn how to prepare to care, gain an understanding of the steps to both caregiving and self-care, and create your care team.
Resources
"I like the people, the programs, the support, the knowledge I gained as caregiver. That my wife flourished (and was improving, I thought) while she participated."