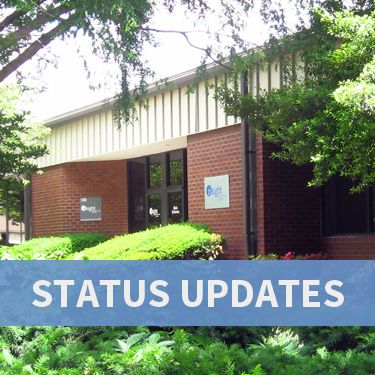 As our region continues to see decreases in new cases and our vaccination rates rise, we are excited that we can begin to slowly ease a few of our COVID safety protocols. Our staff and participant's health and safety remain our highest priority, which you will see still reflected in our new protocols that will go into effect on July 1.
Entry to the center
Anyone entering the center will be asked our questionnaire for risk mitigation.
Temperatures will be taken and must read in normal range.
All participants are vaccinated; any visitors must provide proof of vaccination.
If anyone fails to meet these criteria, they will be denied entry into the center.
Mask Usage
Masks will not be required in the center for staff or participants, except:
Lunch servers will wear masks and face shields as they serve food;
Staff will wear masks when assisting a participant in the shower.
Proper mask wearing must be maintained outside of the center. As we serve a vulnerable population, we are asking continued mask wearing for any public indoor setting where unable to maintain social distance, including stores, restaurants, and public transportation.
Travel*
updated July 15, 2021
As different areas still have widely different rates of virus transmission and vaccination rates, we are remaining cautious with travel to reduce chances of transmission from other areas.
Domestic Travel, using public transportation (bus, train, plane): You will need to provide proof of a negative rapid test before returning to the center, or you may wait 5 days after your return from travel with no test.
Domestic Travel, non-public transportation (personal vehicle only): No quarantine or testing is required.
International travel: You need to wait 5 days after return, get a PCR COVID test on day 4, and can come back to IMCC once a negative result is obtained.
We appreciate your efforts to help us keep our community healthy! Insight will be maintaining current center cleaning, and handwashing protocols will also remain the same. We continue to require that if anyone has exhibited symptoms of illness, they must stay home and remain symptom free for 48 hours before return to the center.
If you have any questions about these revised protocols, please call us at 703-204-4664 or contact Stephanie Houpt at stephanie.houpt@insightmcc.org for the Day Center, or Melissa Para at melissa.para@insightmcc.org for Reconnections questions.