Event Calendar
Legal & Financial Considerations for Dementia
Wednesday, April 18, 2018 1:00 pm - 3:00 pm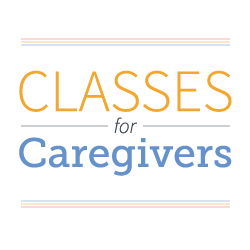 Location:
Linda and Lou Mazawey Education and Support Center, 3955 Pender Drive, Suite 100, Fairfax, VA 22030
Description:
Many people are unprepared to deal with the legal and financial consequences of dementia. We will learn about legal documents, resources to help cover future care costs, and where to turn for assistance.

This program is a part of our ongoing Classes for Caregivers series. All sessions are FREE, and held the third Wednesday of each month from 1:00 to 3:00 pm. Respite care may be available by request; please notify us when registering to confirm availability.

Presenters:
Valerie Geiger, Cucinelli Geiger, PC
Valerie is a founding partner of Cucinelli Geiger, PC and has been practicing in the field of elder law since 2004. Valerie focuses in the areas of Medicaid planning and estate planning.

Tom West, Signature Estate & Investment Advisors
Tom is a 2017 Signature/John Hancock Hall of Fame inductee, and has a robust financial planning and investment management practice that emphasizes cash flow in all stages of retirement with an emphasis on planning and asset management for families facing the challenge of health-related dependency due to disability, illness, or death.
This form stopped accepting submissions on April 18, 2018 8:00 am EDT.