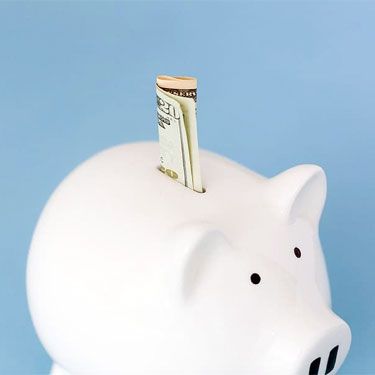 Those who are age 65 and older have more than a 70% chance of requiring long-term care during their lifetime according to the U.S. Department of Health and Human Services (DHHS). 1 out of every 5 individuals will likely need extended care for more than five years. After identifying care needs and finding the right fit, one of the most important questions is – how will we pay for it?
Funding care needs for a loved one can be a challenging and scary thought. When determining how to pay for it, it is also important to consider the needs of a "well" spouse or family. Understanding all available resources to pay for extended care needs is critical to make sure you are using resources as efficiently as possible.
Funding options can be broken down into four buckets:
Existing sources of income – such as pensions or Social Security
Assets – such as retirement accounts and hard assets
Insurance – such as Medicare and Long-Term Care insurance
External resources – such as Medicaid, Veterans Affairs benefits and community services
Existing Sources of Income
Identifying existing income sources is the first step in determining how best to pay for care needs. Along with understanding household incoming cash flow, is the need to formulate a budget to understand necessary living expenses. While a loved one's care needs are important, so are the needs of a well spouse and family. Creating a budget to track outflows will help in determining if there is remaining income each month to allocate towards care needs.
Assets
Creating a net worth statement or balance sheet is critical in understanding available resources. Different types of investment accounts have unique distribution rules and tax impacts on withdrawals. For hard assets, such as real estate, liquidity techniques are available such as reverse mortgages and home equity lines of credit. A financial expert or accountant can help explain these different strategies and advise on the best approach for your situation.
Insurance
Health insurance, such as Medicare, can be complex when it comes to paying for care needs. It is important to understand what is covered and when. Medicare only covers care needs for a very short period of time and carried a hefty co-insurance responsibility. For those that have long-term care policies, assistance with certain daily activities must be necessary before these policies will pay for care and there is usually a waiting period before reimbursement begins. Understanding these aspects can help you better coordinate insurance coverage and reimbursements for care expenses.
External Resources
Do not discount government and community resources that may be available to you!  While Medicaid is a needs-based government program, there are strategies to qualify.  Consulting an attorney who specializes in elder care law is best when considering Medicaid as an option to fund care needs.  For those who served in the military, you may be eligible for benefits through the VA (Veterans Affairs) which provides monthly income to those who qualify. There are also many religious affiliations and congregations that have foundations for members needing help paying for long-term care.
It can be overwhelming to figure out how best to coordinate funding to pay for the long-term care needs for a loved one. Please join us for our upcoming session in our Classes for Caregiving series, "How Will I Pay for Care? Financial Considerations" to learn more!