Latest Status Update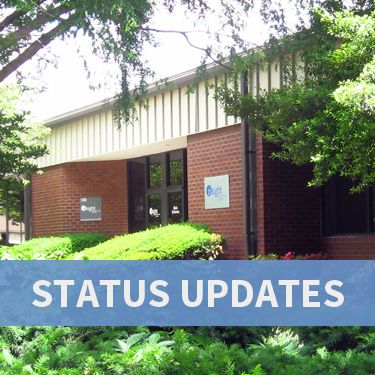 As our region continues to see decreases in new cases and our vaccination rates rise, we are excited that we can begin to slowly ease a few of our COVID safety protocols. Our staff and participant's health and safety remain our highest priority, which you will see still reflected in our new protocols that will go into effect on July 1.
Virtual Resources
While we miss seeing your faces, we're working hard to support you during this uncertain time. Here are a few ways you can stay engaged with us - virtually!
Join our new Facebook group
Our new group: Insight Family, is private and only for current families with loved ones in our Day Center and Reconnections program. It will be monitored by our staff and will serve as a virtual way to connect with other caregivers and the staff at Insight. We will be sharing lots of activity ideas to use at home!
Virtual Support Groups
We are also moving support groups online! Each group will be limited to 8 individuals to allow everyone time for discussion. Check our calendar for times, and sign-up today! 
Webinars for education programs
We are offering some of our classes for caregivers virtually. Take a look at our event calendar to learn more and sign up for an upcoming class!
Consultations and program information
We can provide free consultations remotely! Contact Katelyn Sloan if you would like information about any of our programs.
View all of our Virtual Services!
Insight is working hard to still bring people together during this uncertain time.
Please feel free to share these resources with a friend or support our work with a donation.
What's New at IMCC
"I feel blessed to have lived near IMCC so my husband could participate in such a caring, comprehensive program."